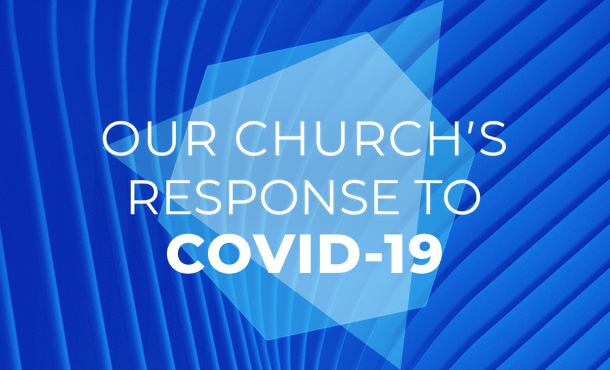 OFFICE UPDATE:
As of Sunday March 22, the Church office will be closed. We will still be able to answer emails and phone messages. So please continue to let us know if you need any help or assistance. Continue to keep an eye on emails, Facebook, and Instagram for updates as well. The staff will be working from home, so you are free to reach out to them as well. Thank you for your understanding.
SCROLL DOWN FOR UPDATES
March 13, 2020
East Brainerd Family:
These are certainly interesting and trying times for all of us. The threat of COVID-19 is not the first global crisis we as a nation have faced, but it is the one that is threatening our community presently. After consulting with medical professionals, other congregational leadership and much prayer, we have decided on a course of action that we hope will serve to better protect all of us.
Regular morning worship services and Sunday School classes at East Brainerd will not be held this coming Sunday. Regular Wednesday night classes will also not be held this week. The elders feel that it is important to be a part of the containment solution rather than to possibly contribute to the spread of the corona virus. This reaction is in part due to the unknown causes of transmission and the unknown effects on those with medical conditions. If you know someone personally who does not receive emails or check them regularly, then please help us by communicating this message with them.
This past Sunday, March 15th, we encouraged families to participate in worship at home and watch a message online at our Facebook page. www.facebook.com/eastbrainerdchurch
The elders are closely monitoring the local community conditions for a decision regarding next Sunday March 22.
Daily we are receiving information urging individuals over the age of 65 to be hyper-vigilant in protecting themselves from potential COVID-19 infection. We want to remind you to wash your hands regularly and limit the amount of time you spend in public or around large groups. If you need assistance picking up groceries, medicine, or any other urgent supplies, please contact the church office via phone (423-892-1389) or email ( ). During this time, we will have shortened office hours. The office will be open from 9am-3pm, Monday - Friday. We will be able to check messages and respond as soon as possible if the office is closed.
We ask that you pray for our congregation and our world. This was a very difficult decision to make, and we realize with this decision come many questions. There will be new challenges to face, but we will meet these challenges with prayerful consideration of the best way to continue our mission at East Brainerd. As we go forward, we hold to this truth:
"The LORD himself goes before you and will be with you; He will never leave you nor forsake you. Do not be afraid; do not be discouraged." Deuteronomy 31:8
Your Shepherds
Staying connected during this time
Social Media—While we spend time "social-distancing" over the next few weeks, it will be increasingly important to remain connected. To this end, we are asking that all of our EB family set up an Instagram and/or Facebook account. While we will continue to send informational emails, much of our communication and connection points in the coming weeks will be shared across multiple social media platforms. If you prefer to connect via your computer, set up a Facebook account at Facebook.com. Next, search "east brained church of christ" in order to find our Facebook page. For phone connection, download the Instagram app from your App Store. Once you have set up your account, search "eastbrainerdchurch". If you need assistance setting up an account, please contact the church office.
RightNow Media—Our present circumstances have pushed the pause button on all of our large group gatherings. Even though we are choosing to distance ourselves in hopes of slowing the spread of COVID-19, we can still enjoy studying Scripture together through the use of RightNow Media. Beginning this week, you will notice a special tab in your RightNow Media library titled "East Brainerd Church of Christ." Once selecting the tab, you will find staff recommended videos for EB Adult, EB YAC, EB Youth, and EB Kids. Enjoy these studies individually or as a family, and then share your thoughts via social media, phone chats, FaceTime, or text with others members of our EB family.
If you do not have a RightNow Media account, text "RightNow EBCOC" to 41411 or use the following link https://www.rightnowmedia.org/Account/Invite/EBCOC
Follow the directions provided to setup your account. The access is free to all of our EB church family.
Update
March 20, 2020
Dear EBchurch family:
The events of the last week have left us all feeling anxious and concerned. Never in our lifetime have we experienced such rapid change to our every day lives. At times such as this, the words of Jesus echo with both reality and hope, "In this world you will have trouble. But take heart! I have overcome the world." As your shepherds, we pray that each of you will hold to the overcoming hope of Jesus in the days and weeks ahead. We want you to know that we daily pray for your physical, emotional, and spiritual health and stand ready to assist any of you as the need arises.
With the most recent announcements concerning COVID-19, it appears that our church family will soon become experts at "social-distancing." On Tuesday, March 17, we made the decision to suspended all large and small group activities on our church campus. This includes, but is not limited to, worship assemblies, bible classes, small group meetings, and athletic events. We have chosen this course of action out of concern for your health and the health of our community. Although our church family will be separated for the coming weeks, we will still have the opportunity for communication and connection via the internet and social media. Please sign up for a Facebook and/or Instagram account and be sure to take advantage of our RightNow Media page. Of course, be sure to tune in to EBLive each Sunday.
Please continue to practice good hygiene and limit your interactions. If you are over the age of 65 or consider yourself particularly vulnerable to infection, contact the church office for assistance procuring food, medicine, and other urgent supplies.
Join us in praying that this virus will be short lived and its impact less than anticipated.
"Do not be anxious about anything, but in every situation, by prayer and petition, with thanksgiving, present your requests to God. And the peace of God, which transcends all understanding, will guard your hearts and your minds in Christ Jesus." (Philippians 4:6-7).
Update
April 5th
As we "Shelter in Home", we are continuing to provide weekly content on Sundays and Wednesdays along with some of our individual ministries providing other content throughout the week.
If you are in need of anything, please be sure to contact us by phone or email. If you have any specific prayer requests during this time. Please submit that request at www.eastbrainerdchurch.org/pray