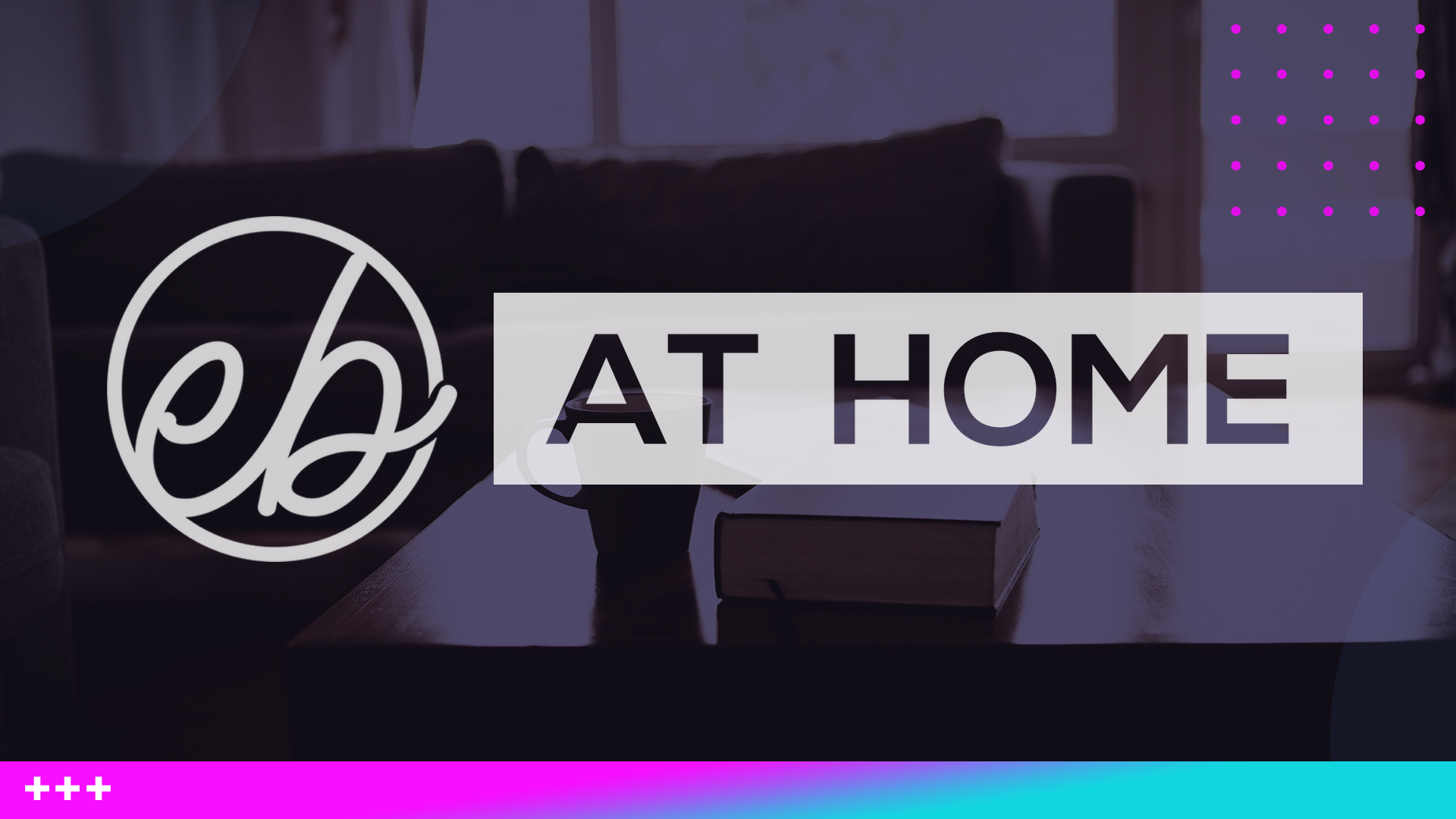 WHAT IS EB AT HOME? EB at Home is our attempt to provide a deeper sense of Connection and Discipleship as we continue to navigate a Covid-19 world. EB at Home is based on a "Small Group" model where members of our church family will gather with each other in a group leader's home (or another location) connect on a deeper level, share a meal, and talk about life.
WHY EB AT HOME? We believe as followers of Jesus we are called to Connect, Worship, and Disciple each other. Over the last 4 months we have not had the types of interactions and chances to grow with one another that we would like to have. EB at Home is an opportunity for smaller groups of our church family to gather and have a sense of connection and discipleship that we are missing due to social distancing initiatives during our worship services.
ARE YOU HAVING LIVE WORSHIP? We began Live Worship on September 13th. At that point, EB at Home groups will transition to more "traditional" small groups meeting either Sunday evening or other times of the week.
WHAT IF I AM NOT COMFORTABLE IN A SMALL GROUP HOME GATHERING? We understand that not everyone is comfortable or able to be in smaller groups. Because of that we would encourage you to come to our 8am "Mask Required" service in our Family Life Center or you could continue to watch our EB Live Stream from the comfort of your home at 9:15 am on Sunday mornings.
HOW DO I JOIN A GROUP? You will see a link below to a GROUP FINDER page that will give you some information about each group and which "Lifestage" each group offers. Once you find a group that fits you, you will see a way to put in your name, email, and phone number to sign up. That information will be sent to a group leader. For Married Couples, please sign-up each individual. (you do not need to sign up your children if you have any).
HOW MANY WILL BE IN EACH GROUP? Space is limited, and we are attempting to keep groups at 8-12 adults.
WHAT IF I AM ALREADY IN A GROUP? You don't have to do anything. Your group leader knows you and should have reached out to you about meeting time.
WHAT IF I HAVE QUESTIONS? Reach out to or
SIGN-UP FOR An EB AT HOME GROUP
Click the button below to our Group Finder.
Find a group that you interested in, click on it, fill out the sign-up form. This will go directly to the group leaders. Make sure that you fill out a form for each adult signing up. (Refresh the page to submit a new form)