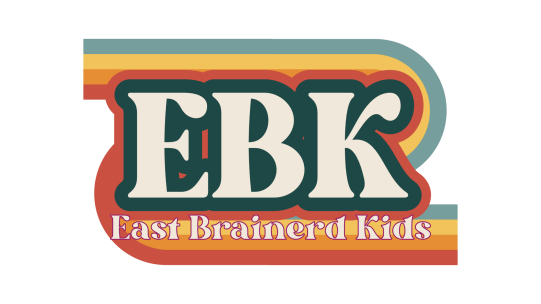 WELCOME to the EBK, East Brainerd Church of Christ Kids Ministry. This is a place for children birth through fifth grade to explore God's word and experience the love of Jesus. Our purpose is to minister to the heart of each child, in support of the home, and to instill God's word into the heart and mind of each child.
But Jesus called the children to him and said, "Let the little children come to me,
and do not hinder them, for the Kingdom of God belongs to such as these."
Luke 18:16 (NIV)
Our Mission:
Develop a connected community of faith for children and their families.
Teach Biblical principles through our classes to build a spiritual foundation for our children.
Provide a safe environment for children to experience the love of Jesus.
Provide resources for families to aid in the spiritual growth and development of their home toward a deeper relationship with Christ our Lord and Savior.
When We Meet:
SUNDAYS 9:30 & 11 AM
EB Kids (ages 3 - 4th Grade) get to participate in Kidz Praise during our 9:30 AM Adult Worship Service. Children will be dismissed to our lobby during the worship service and be escorted by EBK volunteers to the Children's Center. After worship, children will be taken to their Bible Class time.
Kidz Praise: Worship time for ages 3 - 4th grade located in the Children's Worship Center. Children participate in Praise, Story Time, Skits and Puppets.
We will also have a nursery available for newborns to age two.
We offer Children's Bible Classes from 11-11:45 AM while adults enjoy classes on our campus.
WEDNESDAY NIGHT - Various Times Throughout The Summer. Check schedule below.
EBK GROW is a mid-week offering to encourage and help our kids grow in their relationships with each other and God. Drop off at the Children Center. Parents are invited to an Adult gathering in our overflow room.
Meet Our Children's Minister
Brianna Jones has been a member of EB since 2019 and recently joined our staff as Children's Minister. Her focus is promoting developmentally friendly faith building activities and skills to the children and families of EB. Contact her at .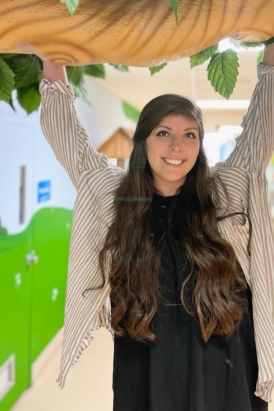 CONNECT WITH EBK
Get TEXT Updates
Text @ebkids22 to join our REMIND text updates, or click THIS LINK to join.
Get EMAIL updates
Click THIS LINK to sign up for our email newsletter.
VOLUNTEERS NEEDED
We need teachers, nursery help, and Kidz Praise helpers this summer. If you can help please CLICK HERE to sign up. Let Brianna know if you have any questions.
SUMMER 2022
UPCOMING EVENTS/ACTIVITIES
June 29: 6 PM -- Bikes and Trikes Day. Bring your bicycle, tricycle, or scooter for a fun night of riding in the parking lot with your family
July 6th: 6 PM -- Heritage Park Games
July 13: 6 PM -- Game Night. Bring Dinner and Board/Card Games to play with friends in the gym.
July 24th: Family Work Day. Help clean up and set up our EBK spaces after our Sunday Morning Gathering. Lunch will be provided.
July 29th-30th: Family Camping River Retreat - Camping, food, and canoeing. CLICK HERE to sign up
VBS 2022
VBS is scheduled for August 1-3, 2022. Click the button below to get ALL THE VBS information.
4th and 5th Grader Survey
If you have a child in the rising 4th and 5th grades for the 2022-2023 school year our Children's Ministry would love your input! Click the button below for the survey.
Minor Photograph Relese Form
Photographic and video recording devices will be employed before and during our worship services (which includes Kids Praise, Wee Worship, Bible Classes and any other event happening on our campus as a church family) for publicity purposes in a print or web based media outlet (ie. Church website, Facebook and Instagram).
In order to protect the privacy of the children and youth attending East Brainerd Church of Christ, parents/legal guardians are asked to submit a signed permission form. Please click the link below to get a pdf copy that you will be able to print and submit to our ministry leaders.