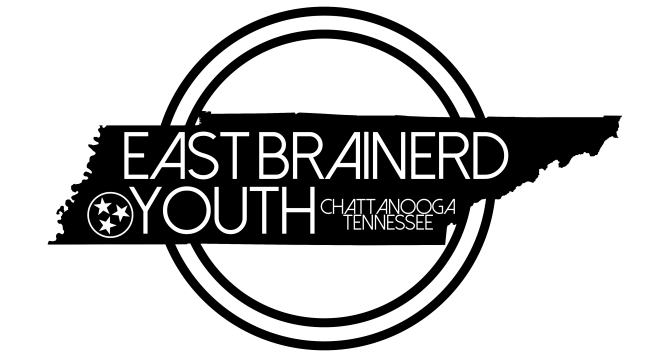 Our goal is to provide an open atmosphere where students can know that they matter. Where students can be honest, open, heard, accepted, and equipped to live out the life Jesus has called them to. We do this through...
Worship
We gather together on Wednesday nights at 6:30 to sing, learn, and to be in our Connect Groups.
Connecting
EBY believes in the power of "small" and each student is part of a Connect Group. This is a time for them to talk, discuss, and share their lives with friends and adults who care about them. Connect Groups meet during the school year as part of our Wednesday night worship time and on Sunday nights at the building for various activities.
Going Deeper
On Sunday Mornings our students take part in classes that are designed to give them a chance to study the Bible and have a real-world application of scripture in their lives.
Serving
EBY loves to serve and we do so through various church projects, mission trips, and our annual Chattanooga Work Camp.
Having Fun
Part of being a follower of Jesus is having great joy in life. EBY seeks to have lots of joy through various Camps, trips, and experiences for our students.
If you have any questions, contact our Youth Ministers.
Kristen Adair -
Will Clark -
Subscribe to Email Updates
Sign Up For EBY TEXT Reminders

Meeting Times
Wednesday Night - 6:30-7:30 pm - Worship in our Family Life Center
Sunday Morning - EBY Studies at 11 AM after our EB Worship Service
Sunday Night - Various Sunday night activities, check instagram and sign up for our weekly emails for updates on these events.
Sign up for our weekly email and check out our instagram page for updates on weekly events. Instagram - @eastbrainerdyouth
EBY Medical Form 2022
CLICK HERE to get a copy of the medial form
SUMMER 2022 - Click on the buttons to sign up for event
CAMP - July 1-4
CAMP SIGN UP
CLICK HERE to find to pay for CAMP online. (A small service fee is added to online payments.)
HIGH SCHOOL MEMPHIS MISSION TRIP - July 17-21
MEMPHIS SIGN UP
Summer 2022 Sunday Night Activities
CLICK HERE to see a Google Document listing our Sunday night group activities. This Document will be updated if/when any plans change. So be sure to check regularly before a Sunday Night.
Photograph Relese Form
Photographic and video recording devices will be employed before and during our worship services (which includes Kids Praise, Wee Worship, Bible Classes and any other event happening on our campus as a church family) for publicity purposes in a print or web based media outlet (ie. Church website, Facebook and Instagram).
In order to protect the privacy of the children and youth attending East Brainerd Church of Christ, parents/legal guardians are asked to submit a signed permission form. Please click the link below to get a pdf copy that you will be able to print and submit to our ministry leaders.